Yung Joc the Fugitive
In case yall didn't know, Yung Joc whose real name is Jasiel Robinson, was accused of trying to take a loaded semiautomatic handgun onto a Delta Air Lines flight on Sunday at Cleveland Hopkins International Airport. He was charged with a felony for carrying a concealed weapon and released that day. Now Joc was scheduled for an arraignment Wednesday morning, which for some odd ball reason skipped out on officially making him a fugitive. I don't if there was a misunderstanding or if Mr. Robinson is just that dumb but either way this is not a good luck. When I first heard this story I thought it was a setup. Now that he skipping court dates, I just don't know. We'll keep you posted as the story goes along.
Jay-Z leaves Def Jam
As I'm sure you've all heard, Jay Z's tenure as Def Jam's President has come to an end. Jay Z, after weeks of contract negotiations has decided to step down and take on new challenges. Jay will still be a Roc-A-Fella/Def Jam recording artist, but just won't be in the exec. board meetings. I think Jay 'bout to head to another record company, but then that'll mean he'll be competing against stuff he built up. He did sign Ne-Yo and Rihanna, and we all know how they did. Also, look to JD to take over that top spot.
Bow Wow, Omarion and Chris Brown team up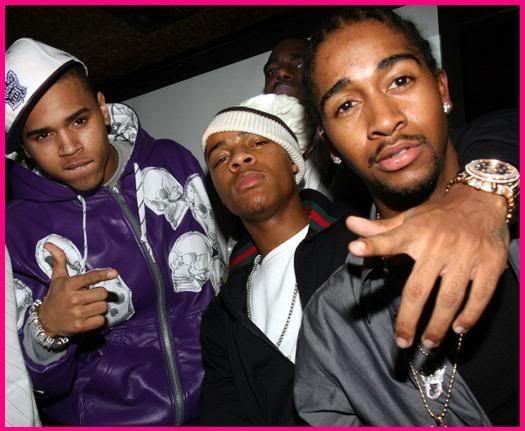 The teen heartthrob trio made likes the Boston Celtics and teamed up for this joint that is sure to burn some kinda airwaves, peep the joint here first, and let us know what you think.
Usher ft. Ludacris pt. 3?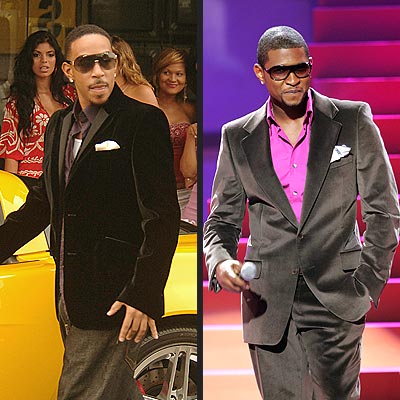 New dad Usher is almost done with his new album, and supposedly this track which has been floating around lately is rumored to be on it. It's got Luda on it, and kinda of channels the energy of "Yeah". I don't know if that's the kinda sound that's gonna work these days, but it is different enough to get your head movin', peep the track here first.
Raz B flip flopping or making money?
I don't wanna touch on this subject to much, because it is a little messy but earlier this week, Raz B and his older brother released a video on the web ACCUSING Chris Strokes, currently manager of Omarion and MH, and former manager of B2K of molesting them when he was 12. Stuff like making them take showers together and what not...Yeah I know. Ok, so just yesterday, a few days later Raz B releases ANOTHER video, talkin' bout what he said earlier was false and retracts all statements he said that may hurt Chris, Omarion, and MH. Now either Raz B really want attention, or Stokes cut that check. Either way Raz always was a little fruity to me anyway.
Ciara still movin'


Ciara just released a new video for her single
That's Right
w/ Lil Jon. The video had been expected a long time ago but it's just now surfacing. It kinda reminiscent of her Goodies video and we got Lil Jon in the house trying to make a comeback. Check it out here.
Cherish are Killas
Cherish, girl group, couple years back during the snap phase who had the joint do it, to it. Yeah they back got a song called
Killa
, and it's pretty hot, here go the video, and your welcome.