Hey folks,
Over the past month, I have been looking up all the questions you guys have been asking on this webpage as well as on Facebook. Join the group, if you haven't already... I've decided to have a day where I'll answer some of the questions for you... If you have any other questions on your favorite artists, just email me or leave comments, (Yes, I actually try to answer them for you guys)
Here goes:
Ciara - Who did Ciara spend Thanksgiving with?

From what I've heard, Ciara spent Thanksgiving with 50 Cent in Eastern Europe... Can't be sure since she hasn't admitted it yet, but that's the rumor...
Birdman - Did Birdman's wife get arrested and who is she?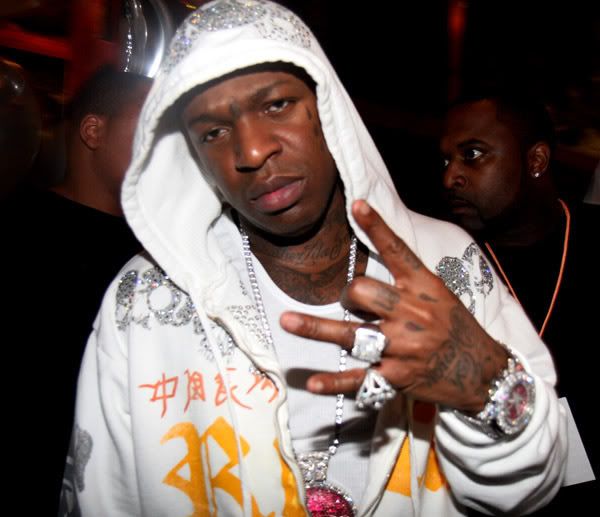 Honestly, I know I posted this a minute ago, but Birdman says he's NOT Married...
The reason I believe it... Brittany Williams, the
"wife"
is 18! Unless Birdman is a certified pedophile with his 30-something year old self. I don't think that it was his wife. I know y'all seen some interesting pics of that girl, but I don't think Birdman would actually have his wife work (the poll... and I don't mean elections) in those kinds of clubs... He say's he's got 100 Million Dollars, right? Anywayz, I'm done with that story, lol.
Diddy - Is Diddy Marrying Kim Porter?
Man
,
I would have
bet money, but after this whole Cassie situation, I dunno, lol. I'm just hoping that the Cassie situation (Diddy fighting over Cassie in a club) is JUST a rumor, and the Diddy/Kim Porter rumor is true, lol. I haven't heard anything official yet, though. I'll let y'all know...
Timbaland - Is He Married?
As far as I know, he is engaged to his publicist, but no wedding date set yet...
That's all for this month's FAQ's. Y'all keep askin, and I'm a keep havin' more to say. :-p
UPDATE: Just to let you know, if you're feeling the work we put in on here, feel free to join the Music Forecast Facebook group. This gives you access to more of the latest news as well as free merchandise giveaways... Check it out.
~1~

AB
Subscribe to MF3