Mo Fire Mo Fire Mo Fire. U know the drill. Turn up the volume.
EXCLUSIVE: Kanye West Kills Lil Wayne's Official Lollipop Remix
Lil Wayne is nearing his release date for Carter III on June 10th and is doing everything right that hints that it WON'T be pushed back. He has a huge single in Lollipop, just releaseD A Milli, to radio which is killing the streets right now, now he has hooked up with Kanye West for the official Lollipop remix in order to garner more spins. The man is doing everything right now, apart from his gun charges, and I swear he'll push 1.1 mil first week! Anyway, Kanye West had to come hard on his track and he did. Bottom line these two cats are the best rappers in the game right now. Listen to the magic.
N.E.R.D. Team Up With Kanye West, Lupe Fiasco, Pusha T For Remix
N.E.R.D. are moving ahead full steam upon their release of their third album, Seeing Sounds. Still on the Glow In The Dark Tour, the creative band has wrapped up their video to Everybody Nose, which we have a sneak peek of, and has hooked up with Pharrell's CRS crew, composed of Him, Lupe Fiasco, and Kanye West, as well as Pusha T of Clipse for the remix. I also was able to kick it with him while in the studio when recording the remix so I'll show yall a piece of how it went down :) Music is sounding real good right about now.
G Unit's New Single Off Of New Album
50 Cent and his comrades are back again for the second go around at a group album. The majority of the album was created before Buck was "kicked" out of the group so no word on what will happen with his content. I'm not sure if G Unit have the brand name like they once had, however, the track, at least the beat on the track is solid. If only 50 didn't talk so much mess this song might actually blow up. They just released it to all outlets and have even ask man of the hour, Lil Wayne, to hop on the remix. MF 3.0 has it all here for ya to check out.
Gnarls Barkley Got It Going On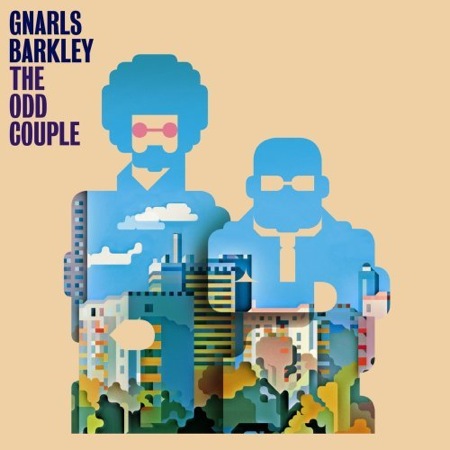 The Odd Couple. Gnarls Barkley couldn't have picked a better name for their second album. This funky duo, composed off Cee-Lo Green former frontman for the Dungeon Family's Goodie Mob, of ATL and Outkast fame, and Danger Mouse creator of The Beatles/Jay-Z mash up, The Grey Album, has released their second single and video called Goin On. The song and video, as usual, is funky and highly entertaining. The two genre-bending artists don't even feature in the video but after watching it you won't even mind. Peep the track and watch here.
~Dilly
mf3ex
Subscribe to MF3