Yo boy Dilly here,
hittin
' u with some more
hottness
'cause we half way to the weekend.
Mariah

Carey Shows You How To Touch Her Body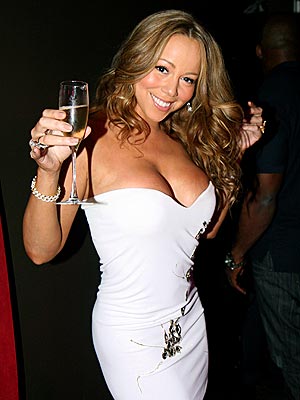 The ever beautiful
Mariah
Carey has just released her new video for her lead single off E=
Mc
2 and it's pretty hot. Well come to think of it, I really don't know if it is or not I just watch any MC video's just to look at it. Peep it here and enjoy.
Big Tuck Back For The 2

nd

Round
My man from D-Town who tried to put Dallas on the map but failed, is back w/ his lead single off his sophomore album. Might take off, might not, either way I'm
luvin
the joint. Turn up your volumes and peep the track here.
Certified G?
Cali rapper Glasses Malone, whose been bouncing around records labels for years has finally found a home with Cash Money and has released his debut single "Certified" with
Akon
. First
bein
' courted by Def Jam,
Interscope
, Atlantic, Malone decided with Sony Records as well as having a strong affiliation with Game's Black Wall Street imprint. After things didn't pop off with Sony he was released and now is attempting to make things right. The song is bubbling around now across the U.S. and is very reminiscent of
Jeezy's
/
Akon
- Soul
Survior
. Peep the track here and let us know what you think.
Ray J Just Won't Go Away
Brandy's brother, hot off his sex tape fame has created another buzz worthy track with up and comer
Yung
Berg. Sexy Can I, can be heard on damn near every radio station in the U.S. and all over MTV Jams and BET.
Sheit
my '
cuzin
in the UK even says it's
gettin
spun over there. So if you haven't heard it, yep, Ray J, got another one. Although quite the opposite track from One Wish, Ray J's last semi hit, its still has the same buzz but still don't think it gonna help move any units. At least not Brandy numbers. Either way peep the video here. And shout outs to my man
Yung
Berg, watch out for that one.