Geffen & Interscope Merge!
Man... the music industry needs to get it's act together... And I thought I knew it all (from what I've seen) when it came to puttin' out and distributing music... But if Interscope, home of G-Unit, Eminem, Dr. Dre, Eve, Black Eyed Peas and dang near errybody else has to merge with another label because they lost on so much money... That's just crazy... Rumor is that they have merged, due to losing about $18 Mill off of the following projects... Eve (pushed back), Nicole S (scared to release) and Will.I.Am (flopped like a fish outta water, despite a pretty good 1st single...) They'll pick it up in 08, right? Man, support your favorite artists before they get dropped, please.
J. Prince Suing BET & Apple!
After hearing about, I'm wondering if J. Prince is the new Suge Knight...
J. Prince is suing BET & Apple because he claims
that the series, "American Gangster" incorrectly labeled them as a killer and used his image without permission. If you want which episode, it's the one about Larry Hoover...

Now after another report of someone suing him over being beatdown by 7 men at one of J's gymnasiums over a bad deal, I'm REALLY starting to wonder about him... That's really Gangster, for someone who claims shouldn't be on that show.
Tiny - In The Travel Business?!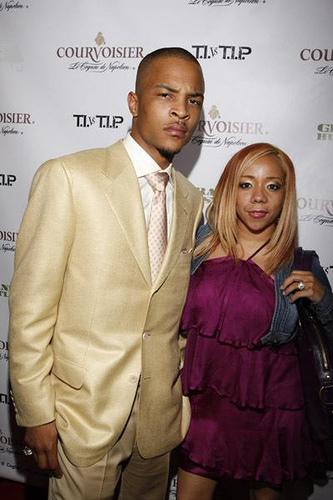 Now that TI's on House Arrest, I heard that Tiny is now a travel agent... Couldn't believe it, so I looked it up.... http://www.ytb.com/Default.aspx?wa=tinystravelxscapes

Wow.... Who woulda known... That's crazy! But I guess she's got to make the paper now, while TI works on Paper Trail (his next album)
Sean Kingston - From Kingston, New York!

Tha boy Sean Kingston is trying to bring his music to the hood... And it's kinda hot... Check it...


This video ain't half bad and got caught in my head... I'll just throw it up...


Webbie ft. Lil Boosie - Independent
Now THIS is a hot one... It's been floating around for months, but this video is pretty cool. I'm mad Kanye, Pharrell, and Lupe weren't in it, but I guess they was a lil' busy. At the same time, I say it was a great concept considering that the group is called "Child Rebel Soldiers" Anywayz, Check it out.