Hey folks,
THIS IS THE DAY FOR VIDEO EXCLUSIVES!
For those Alicia Keys fans out there, I got her video for you guys to check out...
Alicia Keys - Like You'll Never See Me Again
I know y'all been waiting for this one...
DJ Khaled ft. EVERYBODY - I'm So Hood Remix
Also... The News Update so far...

Donda West Update Part 2 - Passed Due To Complications of Surgery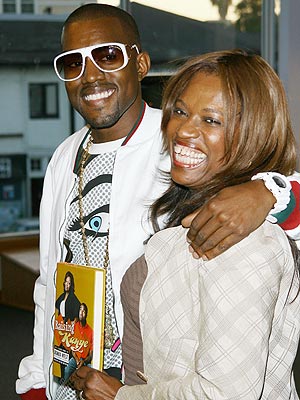 "
The mother of Kanye West may have died of complications related to a surgical procedure, a coroner's official said Monday.
Preliminary information from officials at Centinela Freeman Regional Medical Center, where Donda West died Saturday, indicated she died from "complications of surgery," Lt. Fred Corral told The Associated Press. An autopsy was to be conducted by Wednesday, Corral said.
Patricia Green, a consultant who has worked as a publicist for West in the past, had previously told news agencies that West died after cosmetic surgery. She backed away from those comments in later interviews with the AP, saying she was not sure of the cause because she had received conflicting information." - Source

~1~
AB