Hey folks,
Update:
This video goes
HARD
.... I had to post this joint...
Check out this Styles P (of the LOX) video. It's kinda tight.
Also, I've actually been listening to this RnB artist a few of you may know... Her stuff is actually pretty good, so I might throw up some of her tracks form her album later... Check out her vid.


Chrisette Michelle - If I Have My Way
BREAKING NEWS: Kanye's Mom Passes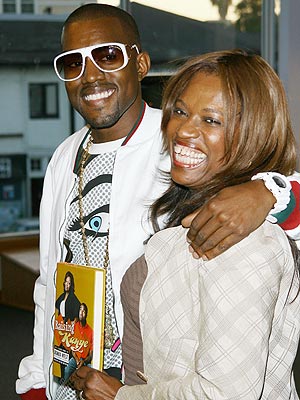 I've only just now got the memo... It seems Kanye's mom, Donda West past away... Rumor has it, she past, due to a medical procedure. Condolences to Kanye and his family. More details as I get them....


Update:

Rumor has it, she died during a

complications of surgery

, but I will have facts either tonight or tomorrow.

~1~
AB