Hey folks,
I apologize for my absence, but ya boy got things to take care of...
Anyway, now for the news...
Jay-Z & LL Cool J -
Def Jam Beef!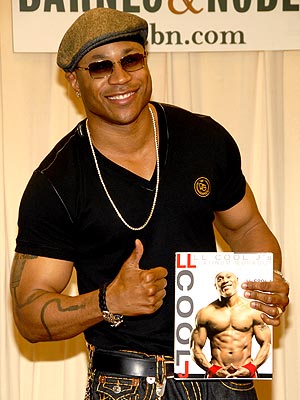 So if you haven't heard, LL Cool J, has some beef with President Carter. LL is to Def Jam, as 50 Cent is to Interscope right now. A flagship artist. And he's been upset that they made Jay-Z President instead of him. So yea... LL's been throwing jabs @ Jay about that... It's getting interesting now:
LL was talking about how instead of Jay doing the "I Get Money Remix", he shoulda been "doing his job". Other remarks similar to that.
Jay
says:
"I'll be honest if I wanted to go there, I just really go all the way out there. But I got respect [LL Cool J] did a lot of things. I don't like the way he's carrying it cause we coulda definitely talked about this. Or he coulda gave me a phone call... but I respect him as a legend in the game and he's gonna get a couple passes because of that."

We'll see where this goes as time progresses.


Chamillionaire - Track of The Week
It honestly took me a day or two to figure out my favorite tracks on Chamillionaire's album, but this is certified HEAT!


Audio: Chamillionaire - Come Back To The Streets


This joint is also hot! Lupe's album comin' out late October/early November!


~1~
AB