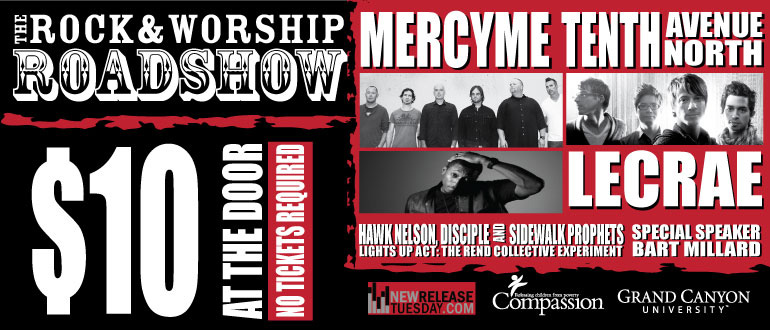 Hey folks,
The Rock and Worship Road Show is coming BACK to Dallas, TX tonight American Airlines Center.
This concert features MercyMe, Tenth Avenue North, Lecrae, Disciple, Hawk Nelson, Sidewalk Prophets, The Rend Collecti
ve Experiment and a special message from Bart Millard ( lead singer MercyMe )
ADMISSION IS ONLY $10 AT THE DOOR! NO TICKETS REQUIRED!

Doors open at 6pm.

For more detailed information, click here!
AB