Alicia Keys Does The Unthinkable!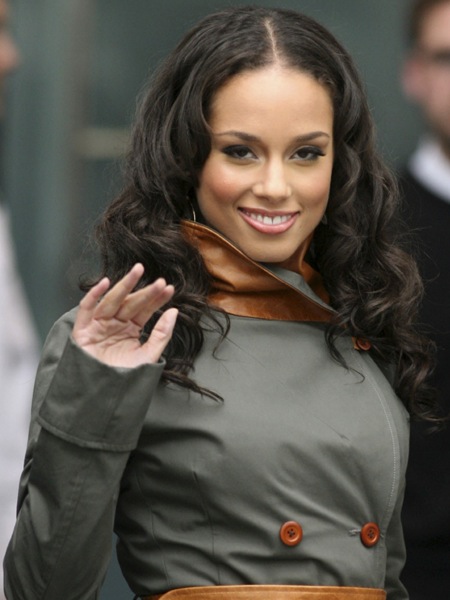 Hey folks,
Despite heavy rumors, it has FINALLY been confirmed... Alicia Keys is
PREGNANT
!
A rep for Keys confirms that Alicia Keys and producer Swizz Beatz are expecting a baby and are engaged to be married later this year.
confirmed friend said, "They are very happy." It's the first child for the singer; Swizz Beatz is also father to sons Kaseem Jr. and Prince, both from prior relationships. (BTW, are Mashonda and Swizz officially divorced yet??!)
It has been said that Swizz Beatz is with the man who has inspired so much of Alicia Key's music and her album, The Element of Freedom. Seems
Swizz has been quoted to New York Daily News last year "What we have is so precious."
Keys recently admitted that "I absolutely am very interested in starting a family. It is one of the most beautiful experiences to have in this life and I am looking forward to it when it is my time."
We'll keep you posted on this story as it develops, give or take 9 months... Wow...
~1~
AB