Hey everybody, so a few quick things here. Sneak peek of the upcoming artist I'm writing about for Saturday. Her name is
Imaj
. She is a member of the reforming of Diddy's female pop group,
Dream
. She is singing a cover of Jonas Brothers' "Burnin Up".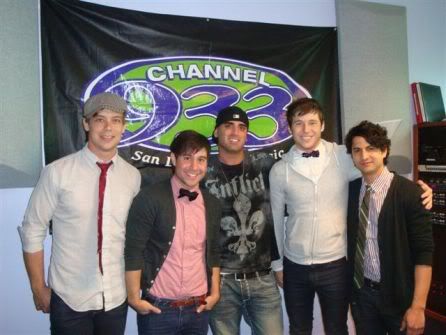 Also, yesterday,
Honor Society
was in San Diego for Frankie V's radio show. & later had a PPP (Pinkberry Parking lot Party) hanging out with fans.. whoever saw their
Twitter
update & could make it.
Here they are singing a new song they wrote called "Over You"
They will have a show in San Diego at the House of Blues on Friday, April 24. Get your tickets now!
Ticketmaster
.
Since I have included
Push Play
in previous posts, I will include that they are in a contest on Radio Disney for the "Next Big Thing." All you need to do is vote their 2 songs 5 Stars. :)
Vote
Here
.
Jonnie & Brookie
are also in this and since I have written about them, too, I thought I include them. Vote
here
. 5 Stars all the way.
~*Hermione*