new emerging artist: Mon
e't

Myspace is a great place to discover new music. My favorite song by her is "Suddenly". It's really sweet and almost princess-like. I really like her voice, especially in that song. The music video for it is really cute, too.


"Suddenly
" -
Mone't
guest appearance Raja Fenske (Jake Bahardi from "Unfabulous")

She's 18, in California, and has made a few acting appearances on tv including The Bernie Mac Show, Lincoln Heights (ABC Family), Zoey 101 (Nickelodeon) & The Suite Life of Zack & Cody (Disney).

Her song "Call It a Day" was in the movie featuring Lori Loughlin & Kay Panabaker called "Moondance Alexander" (2007) that involved a girl horse-racing.
"Fairytale" is a cute little ballad of "...boy meets girl.." :)



If you're going to be in California this upcoming week, check this out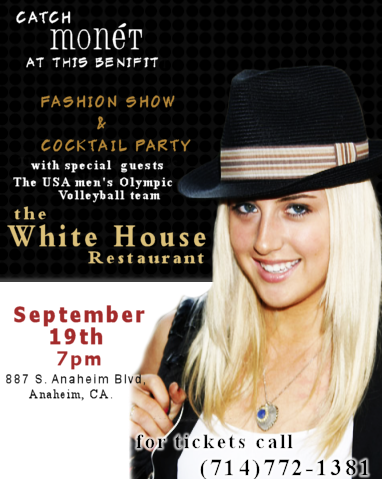 You can watch the CBS commercial for a new show "Worst Week" here. Mone't is at the end of it. & the commercial is pretty funny.

AND, looks like she's in another promo... for this little video game. You may not have heard about it. It's called GUITAR HERO 4!!! (*note sarcasm*)



cool links

: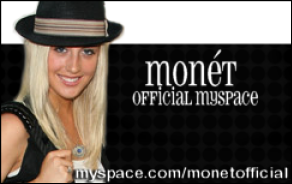 - on Famecast
- Official site
- YouTube channel
- JTV
-
SayNow!
- her Radio Disney Incubator page

PS: note the button on the right side of the page. VOTE for us in the BT Digital Music Awards '08. 1 vote per day per E-MAIL address. so if you have more than one email, which is pretty easy, vote for us. THanks. We can keep giving you the latest music news and more.