WORLDWIDE EXCLUSIVE: Kanye West - Flashing Lights (Video)
Here it is the video a lot of people been waitin' for. And MF 3.0 is bringing it to you fir...well almost first.
Now you know I luv Kanye, I'm gettin' my tickets to his tour tonight even, but this video I was highly anticipating. And it ain't bad, it just definitely not what I expected. I'ma let yall see it for yourself. REMEMBER, when and where you saw this. Music Forecast 3.0 baby. Dilly got you. No without further a due....or whatever that saying is...
Flashing Lights Video
(Mature Content)
Producer Rocwilder Dumps Secular Music For Gospel
Grammy award winning producer Rockwilder has decided to stop making secular music and is going back to his roots and will began producing gospel music. When asked why he decided such a change, he responded by saying that hip-hop is becoming boring now and he does not want to contribute to the glorification of all the violence and negativity that hip hop is being tied with. If you remember Rockwilder made noise when he produced "Da Rockwilder" for Method Man & Redman, which some consider a classic. He also struck gold when he produced the revamped version of Lady Marmalade with Cristian Agulilera, Missy Elliot, Lil Kim, and Pink, pickin' up a grammy for his effort. I'ma leave the Rockwilder joint here 'cause that is one of my favorite beats of all time....man can you image if gospel music starts sounding like this...ah man.
Mariah's Back And Want's You To Touch What?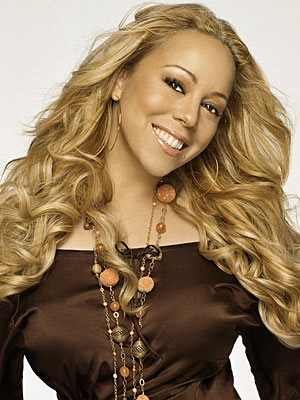 Mariah is back. Her follow-up to the Emancipation of Mimi will be dropping in spring and is titled....wait for it....E=MC2. Pretty clever huh. Anyway she's got a dream team of producers on there and the backing of the whole Island Def Jam Group so expect her to do some BIG thangs again this year. Well here go the lead single of her album and remember where you got it at.