Hey folks,
Check out this track from KB's album, Weight and Glory. Definitely one of my favorites on his first release and can't wait for his next one.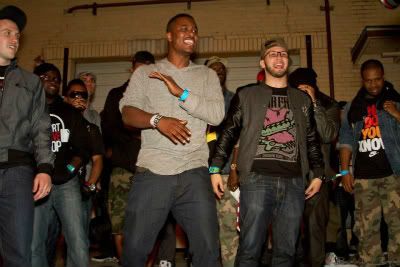 KB ft. Andy Mineo and Tedashii - Go Off

Label:
Reach Records
Quick Bio:
Raised middle class in St. Petersburg, Florida, divorce left KB and his mother in a poor economic situation, "I went from the suburbs to the hood in one day," he recalls. Having been raised in Southern Illinois on a military base, drug dealers and criminals were a stark contrast to the safe haven he had become accustomed to. Fear of death and the unknown gripped his teenage years, leading him to depression and thoughts of suicide.
After trusting in Christ, KB was motivated and willing to honor God in all his ways. He took more pride in school, his grades began to reflect his intelligence, and he began pursuing the American Dream. He had retained the plans developed by his guidance counselors and ambitions for success, but suddenly, through scripture and prayer, the Lord implored him to abandon all his plans and go to Bible college. After abandoning "the dream," the fellowship of brothers that he was adopted into consisted of Christian rappers, which naturally spawned a personal interest in the genre. But it wasn't until after performing and winning a "Battle of the Bands" competition that he recognized the call on his life to use rap as ministry. KB and his friends formed HGA (His Glory Alone) and developed a following, which eventually included Lecrae, Ben Washer and DJ Offcial, who actually featured him on Entermission. Lecrae invited him along for the "Acquire the Fire" tour and, after months of building with him, KB was asked to join the Reach Records team.
AB