"CIARA IS GO GIRL....AND "JUST HAPPENS TO HAVE HER OWN."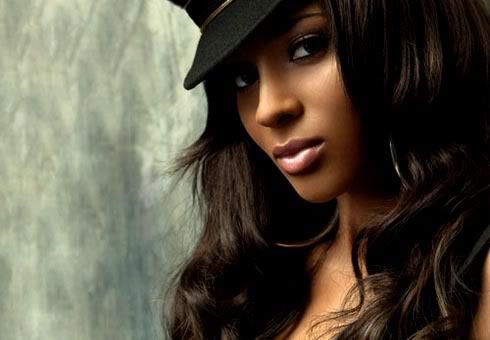 Ok, so I couldn't pass up remarkin on my girl Ciara Harris...no relation.lol Now I'll admit...when I heard the song, I was like...eehhh. But more on the good side. 3 outta 5 stars. I'm just sayin. But when I saw this video!!!!! Ladies and Gentleman Ciara is a bad chick.


I mean, who in the game can move like her? Ladies please don't hate on the obsessive splits.lol Jus sayin. But real talk I definitley see the growth. The most important thing in any artist's career. That is if longevity is of any importance to them. And yes I dare say that she is sexier that the Queen herself... who will remain nameless because I fear for my life. (cough cough Beyonce)lol
I feel bad for saying this, but I really don't wanna see another woman overthrown the REAL queen being Janet herself. And not that either ladies, Ciara or Beyonce have done it yet, with Ciara's new LP Fantasy Ride and Beyonce's I Am, both have never ending momentuum it seems that will eventually put one or the other on top.

By the way, if you're going to the Janet "Rock With You" concert Oct. 22 in Dallas, be lookin for ya boy on the third row. I'll be wearing the "Janet's Volunteer" shirt also.lol I'm just sayin...
"SPEAKING OF WOMEN WHO GOT THEIR OWN...."


Yeah this video dropped a minute ago also...BUT when talking about 3 great women who don't anything from a man...well...almost anything.lol And could probably BUY you if they wanted to...I thought a follow up of Ne-Yo's She Got Her Own would be appropriate. I'm likin this cat's album so far. And I like how this is indeed spin off from Miss Independent. But who cares...I likes. But why aren't these 3 ladies in this video???????? I'll leave it at that. If you got ya own ladies...PLEASE call me!!!!!!!lol Real.....talk! I mean it just makes the relationship...that...better ya know? I'M JUST SAYINNNN!!!!!!! Dedicated to the ladies.
SHOUT OUT TO MY MAN MIKE JONES....who?lol Ya'll check him out tomorrow live interview right here on Musicforecast; Still rainin on ya parade with the latest and greatest news. Keep represent H-town bro. Acres Homes, 44, Big Ike, Inwood.....yeah I said Inwood too...lol STAND UPPPP!!!!! jt~1