Linkin Park or Velvet Revolver
Front man of LP Chester Bennington(above) denies rumors of being asked to front for Velvet Revolver, and taking the place of Scott Weiland. Bennington is friends with all members of the band, I just can't see this happening. Hey Rumors are beyond crazy sometimes, but some are these Rock'n Rollers too!
The New Coldplay is Brilliant But.....
Problems with Viva la Vida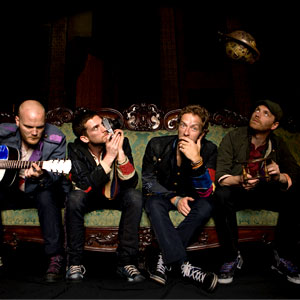 These guys are having a few problems with production and tour dates. At this point no one is really sure what is going on, but they will be starting their North American tour two weeks late, mid July. Upset fans can get their money back, or just hold on to the same ticket which can be used at one hell of a Coldplay show! Hey rumors aside, the new album Viva la Vida is brilliant, and has already done records on the charts.
-drew d-