Artist To Watch For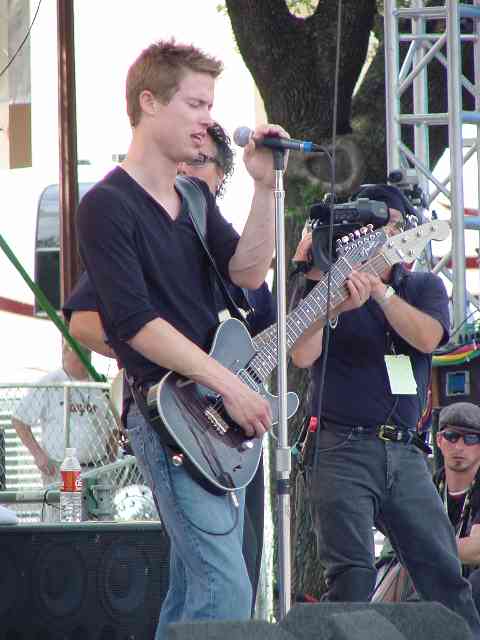 John Mayer who? That's right, there is a New blues rocker who is taking over, and the Name is Jonny Lang. Those of you who are fans of blues music and don't know this name, I recommend you get very familiar with it. Lang Is a Grammy winner, and is blowing audiences away with his new "Turn Around" album. His guitar playing is compared to the best, and his
voice is up there too. You can check Jonny out on tour during these following dates.
2008-03-07 Oroville, CA
2008-06-21 Fort Smith, AR at the Riverfront Blues Festival
New Album Release
Welcome back to another Rock-N-Roll Tuesday where the main subject seems to be Lenny Kravitz. Kravitz continues to do his thing, receiving unbelievable reviews, and starting his Canadian Tour this month. But what is causing so much Buzz? It's everything that Lenny does, from his song writing and guitar rifts, to his piercings
and tattoos that cause fans to be mesmerized by him. If you are one of the millions hoping to see him perform soon, you are just going to wait a little longer. I will keep you updated on tour dates and when he will start his North American tour. His new album is in stores everywhere, so show the love, and Start A "Love Revolution".
Latest Headlines
The Foo Fighters have announced that their February 2nd show will be on the 29th at Fayetteville, Arkansas's Barnhill Arena. Tickets purchased for the previous date will be honored. Keep on Rocking, and enjoy another sold out Foo Fighters concert.
-Drew